Annual Events
Neighborhood Picnic
Each year in September, Licton Springs held a community picnic. The fun and food would not have been possible without the tremendous support of our neighbors and local businesses, including Larry's Market who has provided and cooked the food, Mail Boxes Etc. donating copies of the picnic flyer, and many more who have donated time, money, and their skills to make the picnic a so successful that we keep doing it again each year!
Trick or Treat in the Park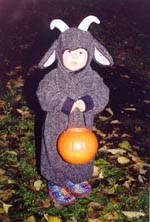 Another annual event is the Licton Springs Halloween party, held on Halloween day from 4:30 to 6:00 pm. It too is held in Licton Springs Park. Children follow the paths around the wetland where they meet Friends of the Forest (adults) holding jack-o-lanterns and giving candy treats to the young trick-or-treaters passing by. Donations made by the Community Council ensure there's plenty of candy and cider for the many who attend.
Volunteers for this event are always welcome. Volunteers help with details or appear in costume as a Friend of the Forest. Email lictonsprings@hotmail.com if you would like to volunteer.
For more in-depth information on neighborhood events, read the latest version of Currents, the neighborhood newsletter. Your membership to the Licton Springs Community Council includes a year's subscription to Currents.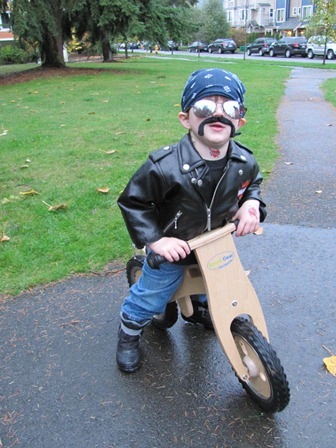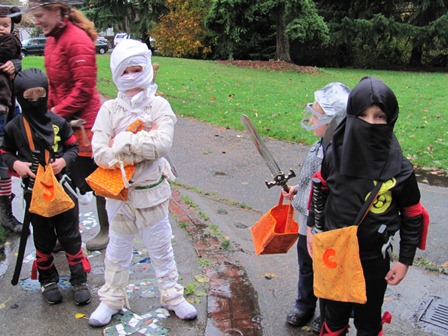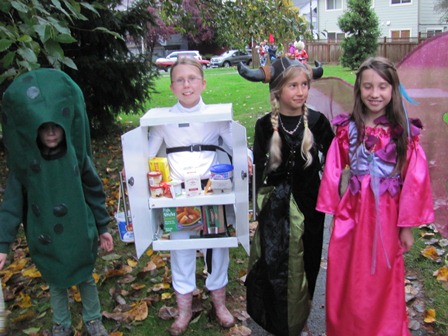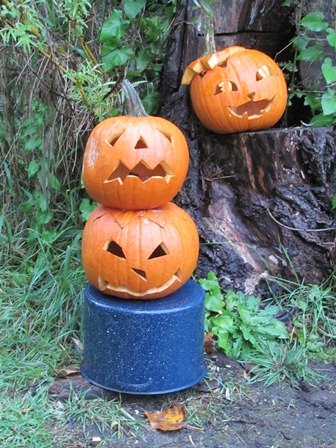 Welcome | Local Interest | Neighborhood in Action
Community Council | Currents Newsletter